Multidisciplinary storytelling for the local area
Customer: Conegliano Valdobbiadene Wine Protection Consortium
w. Marketing Area
Year: 2015
Sectors: information architecture, user experience, user interface, art direction, social networks
www.prosecco.it
The redesign process of the digital platforms for the Consorzio di Conegliano Valdobbiadene DOCG started from an articulated analysis of targets, which highlighted the variety and heterogeneous nature of the project stakeholders: associates, vineyards, operators in the food sector, simple wine lovers, the press and tourists.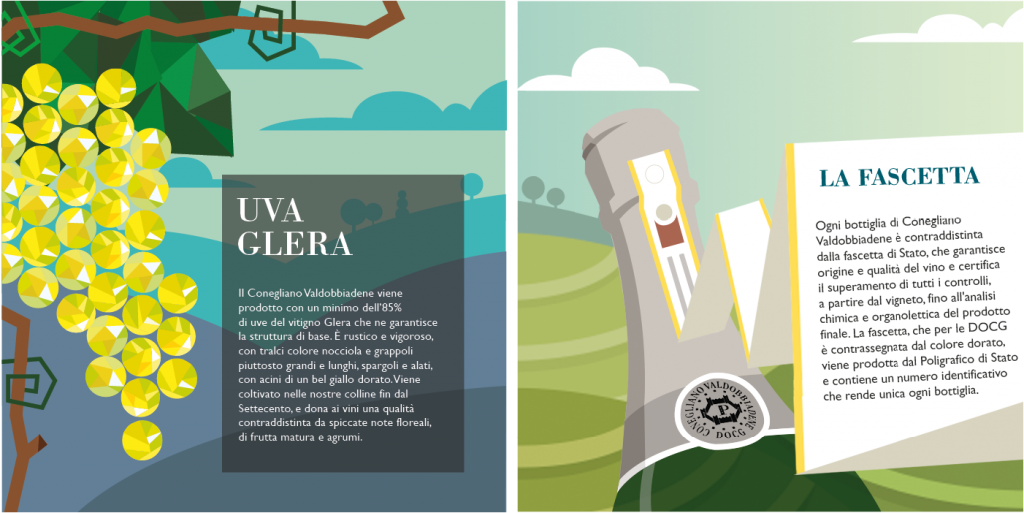 We created an information architecture designed to manage this complexity, theorising and checking navigation flows by using design tools for the digital user experience such as the persona technique and the construction of wireframes and prototypes.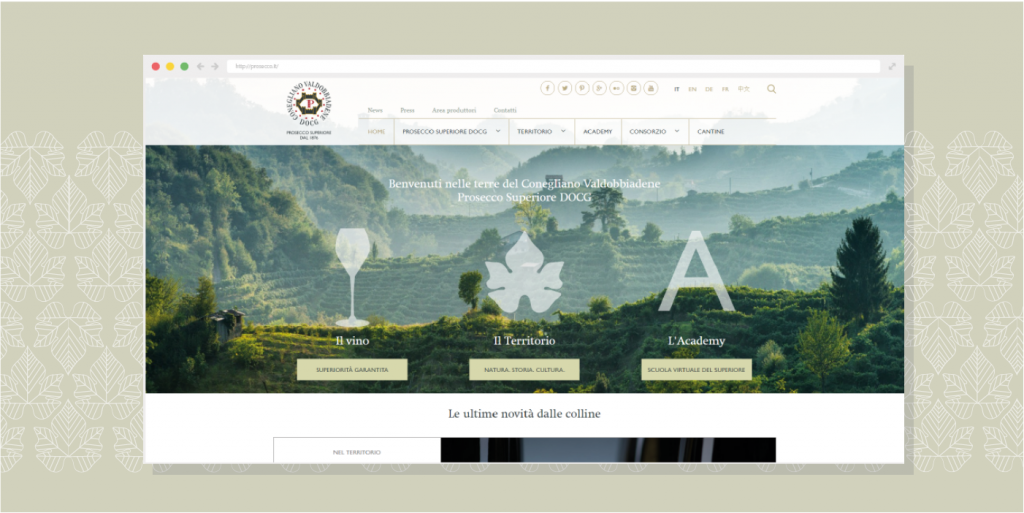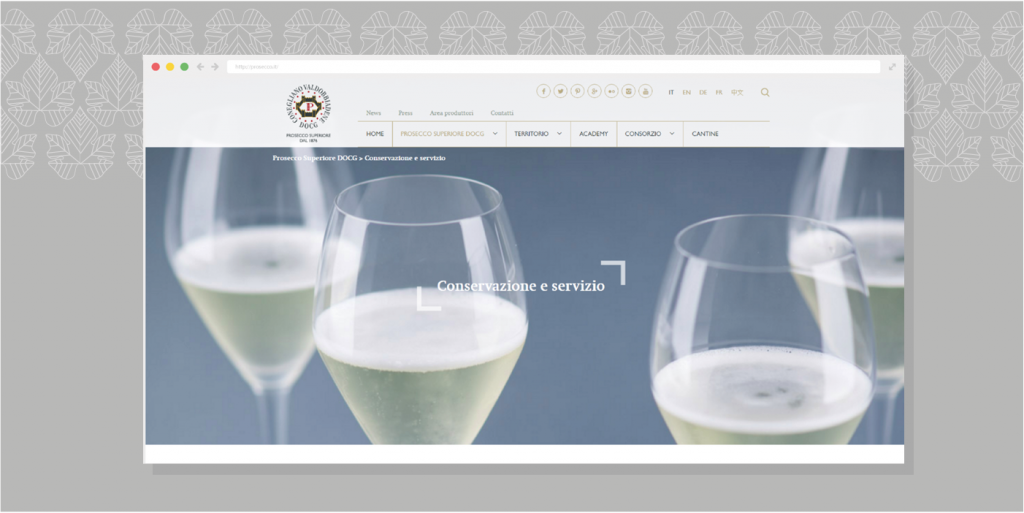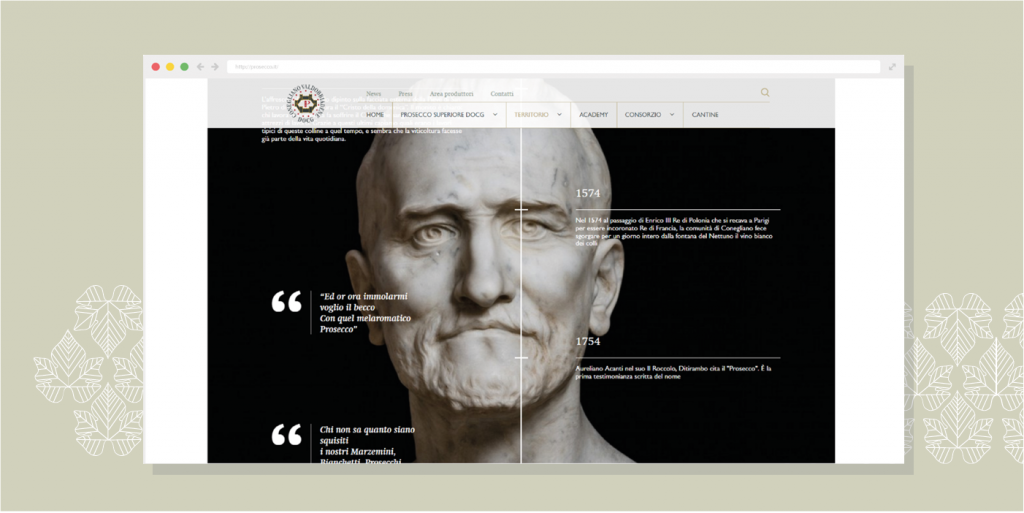 The richness of the visual content has been used to construct an immersion experience, where the various contributions –interactive cartographies, photographs, videos, info-graphics– work together to construct an experience that is both authoritative and didactic-informative.