Visual metaphors and simplicity
Customer: Marketing Arena for SAS Italy
Year: 2013-2016
Sectors: illustration, graphic design, motion design
We worked together with Marketing Arena to create a series of inbound marketing campaigns for SAS Italy, regarding data analysis and management, developing the visual elements.
We elaborated some visual storylines with an illustrative language and a metaphoric register; the creation of bivalent images becomes a way of presenting complex contents.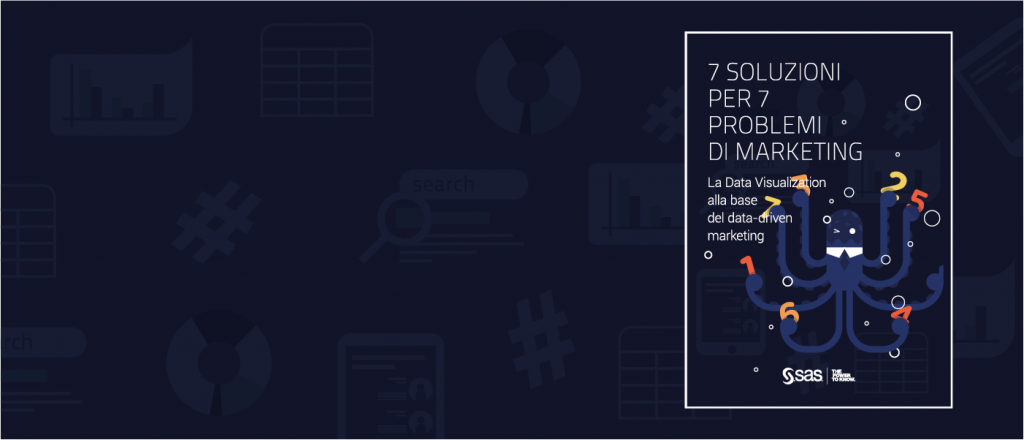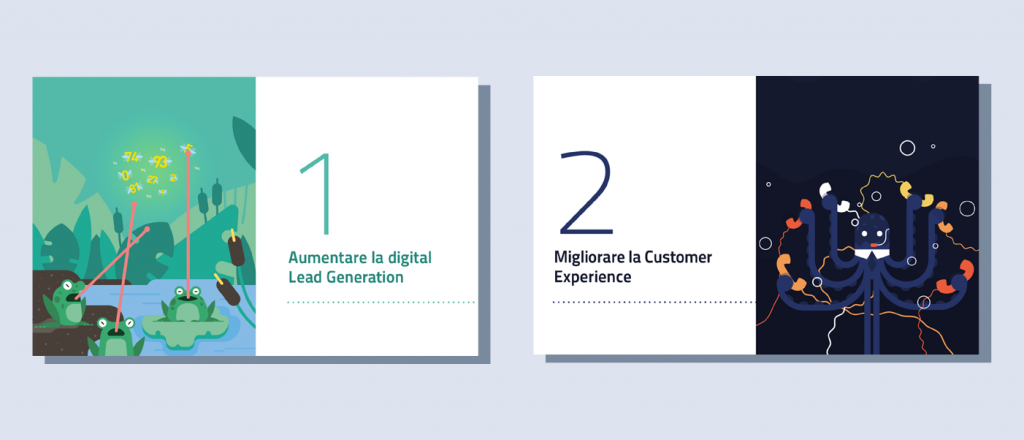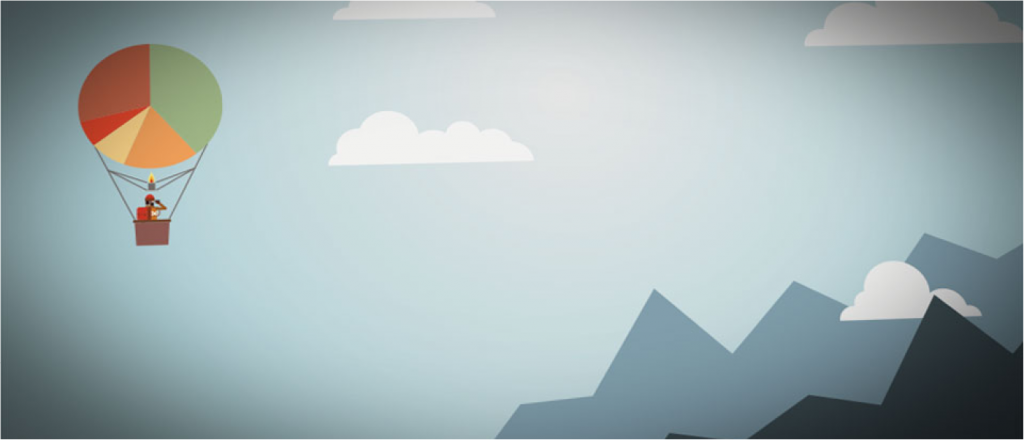 The exploration of data is transformed into a narrative of discovery, with a protagonist equipped with crampons and a woolly hat who climbs the summit of a diagram; at the same time a performance metric is transformed into a peacock wheel, and the classic symbol of connectivity becomes a parachute that accompanies the manager in his "dive into data".