Building an identity for rural areas
Customer: Tumbo
Year: 2016
Sectors: identity, web design
Awards: European Design Awards 2017 Gold – Brand logo
ARA – Rural Creative Routes is a project established in Rovigo, created by Tumbo, to enhance local rural heritage. ARA tells the story of the people who live this context on a daily basis through their work, in contrast with the people who occasionally explore this context because of sports activities or a desire to be reconciled with the natural environment.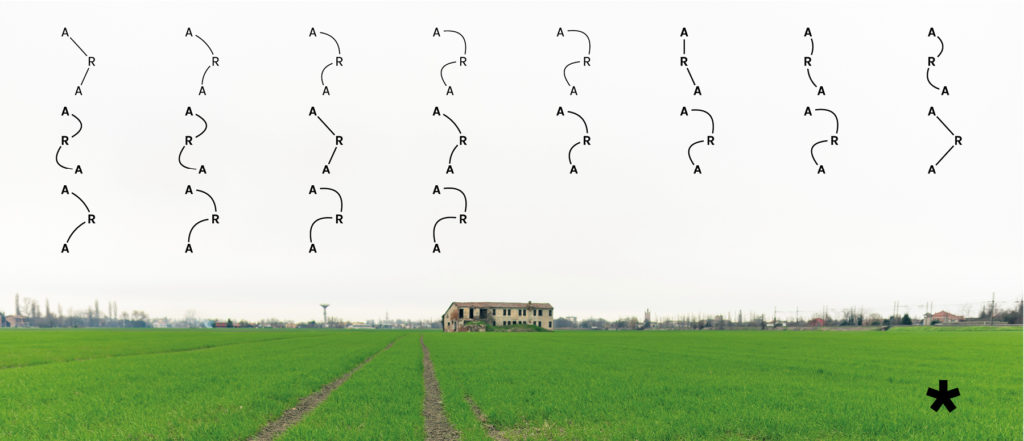 The connecting links that make up the logo are elements whose connections give structure to a space. The generative logo has been created with NodeBox 3 parametric software, which uses code packages and node view to create generative objects.
The ARA logo, therefore, is based on a matrix made up of three lines and three columns that are alternatively filled. Connections are only made through glyphs which occupy the spaces of the matrix which have been filled, specifically, the connections between the glyphs are made by Bèzier quadratic curves. Generating variations of the logo makes its visual identity more dynamic and exploits this tool for system applications in various visual outputs.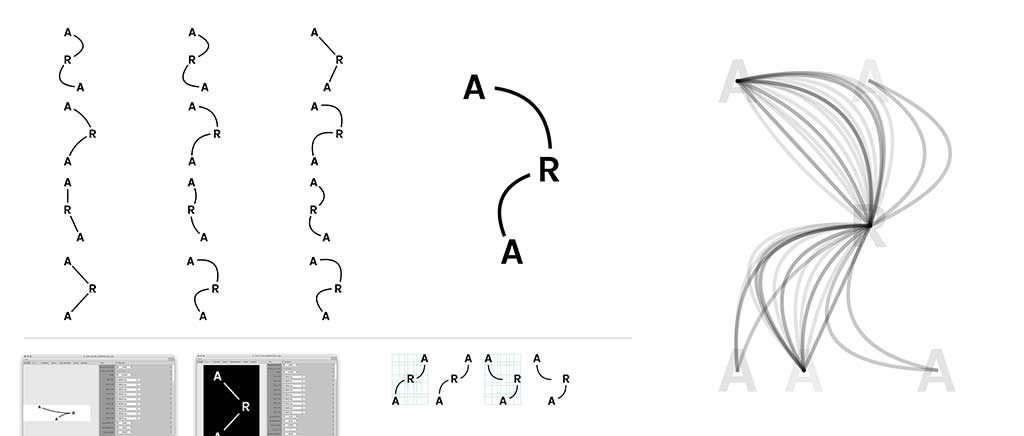 The visual system is made up of banners, maps and icons, they are symbols borrowed from adverts by local institutions.